Immunotherapy and Brain Tumors
Lead Guest Editor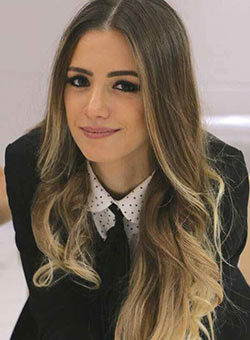 Cynthia Kassab
The University of Texas MD Anderson Cancer Center,  Houston, USA
Guest Editors
Eric Holland


Fred Hutchinson Cancer Research Center and UW Medicine, Washington, USA

Sanaalarab Al Enazy


The University of Texas MD Anderson Cancer Center, Houston, USA

Dolores Hambardzumyan


Emory University School of Medicine, Atlanta, USA

Hussein Tawbi


The University of Texas MD Anderson Cancer Center,  Houston, USA

Pravesh Gupta


The University of Texas MD Anderson Cancer Center,  Houston, USA

Lynette Phillips


The University of Texas MD Anderson Cancer Center,  Houston, USA

Marc Daou


Department of Neurosurgery, MD Anderson Cancer Center, Houston, USA
Introduction
"William Bradley Coley, surgeon, medical discoverer, and director of medical research; who learned to cure by surgery ills that foiled its art. And without surgery, others beyond its reach."-Harvard University 1911 upon receiving his degree of Honorary Master of Arts. This special issue focuses on understanding brain tumors. It includes topics regarding benign and malignant brain tumors, with an emphasis on brain metastases as the most common brain tumors overall, and on gliomas as the most common primary tumors of the central nervous system. It covers epidemiology data, translational research and clinical implications, from bench to bedside. This issue discusses fundamental scientific mechanisms behind the development and evolution of brain tumors such as driver mutations, epigenetics and potential risk factors. Clinical impression of brain tumors are also discussed and correlated to tumor location and subtype with a focus on the new WHO molecular classification of gliomas. For so long, the central nervous system was believed, like the eye, to be "immunologically privileged", which means its immune system has its own defenses and does not rely on the systemic immunity to fight a disease. In fact, this phenomenon emanated from our anatomo-histological ignorance of that territory. Currently, our understanding of the brain opened the door to the application of systemic therapies and has proven to be successful, for example the discovery of immune checkpoint inhibitors for the treatment of malignant melanoma with brain metastases. What are the mechanisms behind this success? Did it succeed in different types of brain cancer? And why? This issue addresses these questions and provides information on current practices in the treatment of brain tumors, more specifically immunotherapy outcomes and updates on successful and ongoing clinical trials.
Aims and Scope:
Primary brain tumors
Brain metastasis
Brain blood barrier
Immunotherapy
Glioma/Glioblastoma
Current treatment for brain tumors
Brain tumors genomic analysis
CAR-T therapy
Tumor microenvironment
Nanoparticles
Translational research
Clinical trials
Immune Checkpoints
Guidelines for Submission
Please download the template to format your manuscript.