Overview of TMJ Disorders in Dentistry/Oral and Maxillofacial Surgery
Lead Guest Editor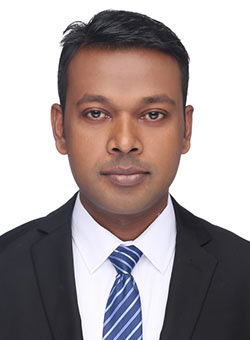 Manoj Kumar Sah
Department of Oral and Maxillofacial Surgery, Ninth people's Hospital, Shanghai Jiaotong University, Shanghai, China
Guest Editors
Ken Ichiro Murakami


Department of Oral and Maxillofacial Surgery, Graduate School and Faculty of Medicine, Kyoto University, Kyoto, Japan

Gerhard Undt


Department of Oral and Maxillofacial Surgery, Medical University of Vienna, Vienna, Australia

Feiwu Kang


Department of Oral and Maxillofacial Surgery, Tongji University, Shanghai, China

Zuolin Wang


Department of Oral and Maxillofacial Surgery, Tongji University, Shanghai, China

Rajib Khadka


Vayodha Hospital, Kirtipur, Nepal
Introduction
Temporomandibular joint disorders are nowadays widespread among the community population including a wide range of varieties. Anterior disc displacement is considered as one of the most common types of TMD. It could happen in patients with almost all ages, with a high prevalence in women aged 20 to 40 years. Patients with TMJ disc displacement present with clicking, joint pain, limitation of mouth opening, interlocking, and masticatory difficulty. The etiologic factors leading to temporomandibular disorders are complex and numerous, including trauma, bruxism, malocclusion, life stresses and psychiatric problems. Pain is the most frequent clinical symptom for which patients seek medical advice. Different alternatives of management options have been presented in literature and available to treat TMJ-ID. Basically, the conservative protocol is considered the primary treatment option for all patients to start with. The conservative non-surgical varieties include occlusal splint therapy, medical treatments (analgesics, anti-inflammatory medications, and muscle relaxants) and physiotherapy. Refractory patients (no effective improvement in terms of pain and mandibular function) are amenable to further surgical interventions. Previously reported clinical results of surgical TMJ disc repositioning procedures have been variable, with failures related to a lack of long-term stability, indicating a need for improved methods of disc stabilization. Two techniques of TMJ disc repositioning are proposed to treat anterior disc displacement; open and arthroscopic procedures, with different success rates and perspectives. Recently, the minimally invasive surgeries are gaining more spread and preference among surgeons. Arthroscopy of the temporomandibular joint is relatively a new technique having been applied to this particular joint for the first time by Ohnishi in the mid-1970s in Japan. Later, further refinement of technique and study of pathologic processes of the TMJ were reported, thereafter, various procedures have been presented through arthroscopy to treat different TMJ pathologies such as; adhesions, synovitis, foreign bodies, posterior ligament cauterization and placation. The most interesting and challenging of all is the repositioning and suturing of the displaced disc arthroscopically. The simplest form of arthroscopic intervention is lysis and lavage of the superior joint space, with blunt release of adhesions with the arthroscope itself or another instrument. Although many papers have addressed this technique, with several studies reporting excellent relief of symptoms, further examination showed these studies to be mostly short-term in follow-up.
Aims and Scope:
TMJ-disorders
Bruxism
Occlusal Splint
Arthroscopy
Disc displacement
Malocclusion
Guidelines for Submission
Please download the template to format your manuscript.