Challenges in Comparative Family Law
Lead Guest Editor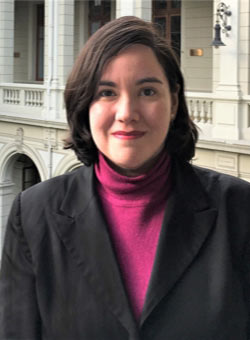 Javiera Farías
Pontifical Catholic University of Chile, Santiago, Chile
Guest Editors
Mar Guridi


Andrés Bello University, Santiago, Chile

Erika Isler


Talca University, Talca, Chile

Carmen Domínguez


Pontifical Catholic University of Chile, Santiago, Chile

Carolina Salinas


Pontifical Catholic University of Chile, Santiago, Chile

Daniela Oliva


Autonoma University, Madrid, Spain

Carmen Droguett


Andrés Bello University, Santiago, Chile
Introduction
The family represents a worldwide phenomenon that has been subject of many regulations. Some of them present similarities, while others differ regarding its scope; but all are conditioned by its own political and cultural processes. Currently, family law is immerse in an unstoppable and rocky evolution in its core conception -from the basic marriage triumvirate between father, mother and children until the current community of affectionate interests and the affinity relatives- and in areas directly related to it, such as: marriage, civil unions, domestic partnerships, divorce, alimony, adoption, surrogacy motherhood/fatherhood, child protective proceedings and paternity, for name a few. This evolution calls scholars to study and face forward the challenges derived from it, with the purpose of arriving with new solutions to old problems in these matters. A way of doing so is through the comparative study of institutions and family practices in civil and common law systems, and how each of them approaches to a similar reality, regardless of its circumstantial conditions. From the already established framework of comparative analysis of family law, each area or institution directly related to it will be putted under the microscope of juridical analysis and will act as an eye-opener for the possibility of applying such solution, perspective or overview in one's own country or legal system, whether as a legal transplant or as a convergence between systems. This issue will sustain that families and their problems, around the world, can be solved in similar, yet innovative manners.
Aims and Scope:
Family Law
Marriage and Other Unions
Adoption
Surrogacy
Paternity
Children Protection
Guidelines for Submission
Please download the template to format your manuscript.