Sports Medicine and Rehabilitation
Lead Guest Editor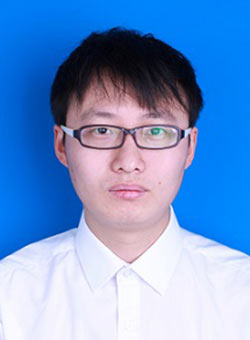 Shenxing Du
Affiliated Dongyang Hospital of Wenzhou Medical University, Wenzhou, Zhejiang, China
Guest Editors
Hebang Jiang


The First Affiliated Hospital of Zhejiang Chinese Medical University, Zhejiang, China

Zhen Fang


Zhejiang Chinese Medical University, Zhejiang, China

Eryuan Zhou


The Third Affiliated Hospital of Zhejiang Chinese Medical University, Zhejiang, China

Linjing Jiang


Hokkaido University, Sapporo, Japan

Fenfei Du


Affiliated Dongyang Hosptial of Wenzhou Medical University, Zhejiang, China

Xinhao Chen


Affiliated Dongyang Hosptial of Wenzhou Medical University, Dongyang, Zhejiang, China

Ilea Mihai


Department of Medical Biosciences, University of Medicine and Pharmacy, Iasi, Romania

Tamene Keneni Walga


Department of Psychology, Debre Berhan University, Debre Berhan, Amhara, Ethiopia

Professor Maristela Prado e Silva Nazario


Department Physiotherapy, Cuiaba Institute of Education and Culture, Cuiabá, Mato Grosso, Brazil

Departmen of Physical Education, Faculty of Health Sciences, University of Jenderal Soedirman, Purwokerto, Banyumas, JAWA TENGAH, Indonesia
Introduction
This special issue is on the newest medical technologies to promote assessment, treatment and rehabilitation considering sports medicine and rehabilitation. Sports medicine and rehabilitation is an important multidisciplinary medicine, involving bone science, biomechanism, myology, physical therapy, medical imaging, musculoskeletal ultrasound, materials science and so on. The main purpose is to preserve, restore, improve and rebuild the functions of the human body's motor system. This special issue includes assessment, treatment and rehabilitation focused on medical imaging, musculoskeletal ultrasound, surgery and physical therapy. The treatments and rehabilitation programs include arthroscopic minimally invasive technique, local injection technique, pre-/post-traumatic individualized rehabilitation exercise prescription, modality. This special issue also assesses the limitation of the newest medical technologies.
Aims and Scope:
Sports Medical Supervision
Sports Injury
Sports Nutrition
Medico-Athletics
Musculoskeletal assessment
Musculoskeletal treatment and rehabilitation
Guidelines for Submission
Please download the template to format your manuscript.