Innovative Construction Management Methods for Successfully Running Mega Projects
Lead Guest Editor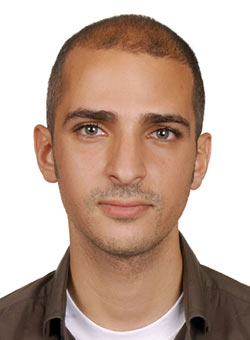 Khalid Abdel Naser Abdel Rahim
Department of Civil Engineering, University of Coimbra, Coimbra, Portugal
Guest Editors
Alemu Mosisa


Department of Civil Engineering, Jimma University, Jimma, Oromia, Ethiopia

Prof. Emer Tucay Quezon


Construction Engineering & Management Department, Ambo Institute of Technology, Ambo University, Ambo, Ethiopia

Sintayehu Assefa


Departement of Civil Engineering, Jimma University, Jimma, Oromia, Ethiopia

Shrikant Harle


Department of Civil Engineering, Ram Meghe College of Engineering and Management, Sant Gadge Baba Amravati University, Amravati, Maharashtra, India

Mohammad Azim Eirgash


Department of Civil Engineering, Karadeniz Technical University (KTU), Karadeniz, Turkey

Ahmed Senouci


Department of Construction Management, University of Houston, Houston, Texas, USA
Introduction
Managing the construction mega projects could be a very complicated process especially when there are too many construction companies and various parties included. Many construction companies fails and announces their bankruptcy during or after being involved in a massive construction project, due to lack of successful management and coordination. In order to minimize the risks of delays and high costs, this special issue focuses on proposing innovative methods and procedures that could be carried out between all the involved departments and parties. Moreover, the main objectives of the proposed methods are to successfully run the construction mega projects through all its phases up to the completion phase. Such procedures will ensure making use of the most of the available resources to make profits and to deliver the project within the set time frame. This could be achieve by conducting various simulations of project management network systems to (1) achieve smooth work progress in site and (2) to simplify the massive load work for a better understanding for all the managerial teams. Furthermore, the proposed innovative construction management methods includes but are not limited to tendering, estimation and pricing, bidding, construction works, contracts, subcontracts, equipment and manpower, site construction, engineering, planning, cost control, quantity surveying, procurement, quality control and assurance, and managing resources, manpower and PMV (plant, machinery and vehicles).
Aims and Scope:
Construction Management
Innovative methods
Mega projects
Project management and control
Case studies
Construction running stages
Planning
Cost control
Guidelines for Submission
Please download the template to format your manuscript.