Bioactive Compounds of Medicinal Plants and Herbs
Lead Guest Editor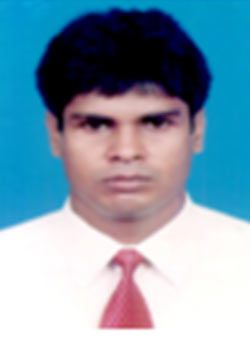 Md Nasiruddin
Associate Professor, Department of Botany, University of Rajshahi, Bangladesh., Rajshahi, Bangladesh
Guest Editors
M. Punnam Chander

Department of Medical Microbiology and Molecular Biology, Regional Medical Research Centre (ICMR), Port Blair, Andaman and Nicobar Islands, India
Md Bodrul Islam


Bangladesh Council of Scientific & Industrial Research (BCSIR), Rajshahi, Bangladesh

AKM Rafiul Islam


Department of Botany, University of Rajshahi, Rajshahi, Bangladesh

Md A Rahman


Forest Protection Division, Bangladesh Forest Research Institute, Chattogram, Chittagong, Bangladesh

Iftekhar Ahmad


Department of Food Engineering & Tea Technology,Shahjalal University of Science & Technology, Sylhet, Bangladesh

AM Swaraz


Department of Genetic Engineering and Biotechnology,Jessore University of Science and Technology, Jessore, Bangladesh

Ahmed Imtiaj


Department of Botany, University of Rajshahi, Rajshahi, Bangladesh

Teti Indrawati


Department of Pharmacy, National Institute of Science and Technology, University of Pancasila, South Jakarta, Indonesia
Introduction
The word "medicinal plant" includes different plant kinds used in herbalism ("herbology" or "herbal medicine"), the use of crops for medicinal purposes, and the study of such uses.The word ' herb ' was obtained from the Latin word ' herba ' and from the ancient French term ' herbe. 'Now for a few days, herb relates to any portion of the plant such as fruit, seed, stem, bark, flower, leaf, stigma, or root, as well as a non-woody plant. We are moving away from nature as our lifestyle is now becoming techno-savvy. Although we are unable to flee nature because we are part of nature.Since herbs are natural products they are free from side effects, they are relatively secure, environmentally friendly and accessible locally.Traditionally, many herbs are used for various seasonal ailments. To save human life, they need to be promoted.These herbal products are the symbol of safety today, as opposed to synthetic drugs, which are considered unsafe for humans and the environment.Although herbs have been priced for their medicinal, flavoring and aromatic characteristics for centuries; modern age synthetic products have exceeded their significance for a while. However, the blind reliance on synthetics is over, and with the hope of safety and security, individuals return to the natural. It is time for them to be promoted worldwide.
Aims and Scope:
Bimolecular
Primary and secondary plant products
Medicinal plants and herbs
Natural plant products
Herbal medicine
Phytochemistry
Guidelines for Submission
Please download the template to format your manuscript.