Submission Deadline:
Feb. 20, 2016
Lead Guest Editor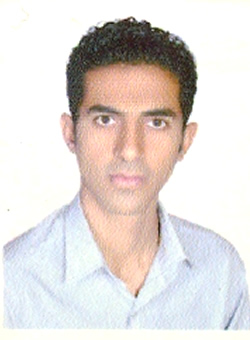 Esmail Hemati Azandaryani
Department of Archeology, Bu-Ali Sina University, Hamadan, Iran
Guest Editor
Guest Editors play a significant role in a special issue. They maintain the quality of published research and enhance the special issue's impact. If you would like to be a Guest Editor or recommend a colleague as a Guest Editor of this special issue, please
Click here
to fulfill the Guest Editor application.
Guidelines for Submission
Manuscripts can be submitted until the expiry of the deadline. Submissions must be previously unpublished and may not be under consideration elsewhere.
Papers should be formatted according to the guidelines for authors (see:
http://www.sciencepublishinggroup.com/journal/guideforauthors?journalid=209
). By submitting your manuscripts to the special issue, you are acknowledging that you accept the rules established for publication of manuscripts, including agreement to pay the Article Processing Charges for the manuscripts. Manuscripts should be submitted electronically through the online manuscript submission system at
http://www.sciencepublishinggroup.com/login
. All papers will be peer-reviewed. Accepted papers will be published continuously in the journal and will be listed together on the special issue website.
Published Papers
1
Authors: Esmail Hemati Azandaryani, Ali Khaksar, Yadollah Heydari BabaKamal
Pages: 1-6
Published Online: Feb. 23, 2016
DOI:
10.11648/j.ija.s.2016040201.11
2
Authors: Maryam Mohamadi, Esmail Hemati Azandaryani, Nahid Nikfarjam, Mousa Sabzi Doabi
Pages: 7-11
Published Online: Feb. 23, 2016
DOI:
10.11648/j.ija.s.2016040201.12
3
Authors: Ali Binandeh
Pages: 12-17
Published Online: Feb. 23, 2016
DOI:
10.11648/j.ija.s.2016040201.13
4
Authors: Mohammad Kazemi, Hossein Naseri Someeh, Esmail Hemati Azandaryani, Mohammad Mirzaei
Pages: 18-22
Published Online: Feb. 23, 2016
DOI:
10.11648/j.ija.s.2016040201.14
Introduction
Petroglyphs assume importance from the viewpoint of both history of art and anthropology, and they are regarded as the most reliable documents indicating socio-archaeological concepts. This type of rock art has been formed by human on the beds of rocks and stones; the goal of creating such works of art could be related to the subsistence base (daily life and also daily needs to food and accommodation) or beyond it including rituals, art, perceptions, law, conventions, and social norms. This art has both a united grammar and a universal repetitive pattern which encompass designs of animals, human, symbols, and geometric shapes in abstract styles and unbelievably realistic in much smaller scales in comparison with the real world. Extent and complexity of the topic of rock arts are contingent on the qualitative and quantitative variety of artifacts. Usually scenes of hunting or fighting, and sometimes dancing or performing rituals have been depicted on these rock panels. These remnants have been made on these stones and rock beds in particular environmental and ecological contexts in various styles in terms of form and content.