Submission Deadline:
May 31, 2015
Lead Guest Editor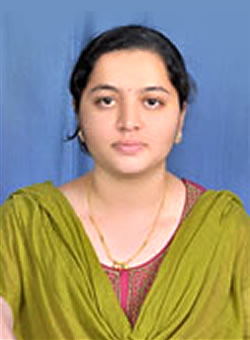 School of Life Sciences, Swami Ramananad Teerth Marathwada University, Banglore, Karnataka, India
Guest Editors
Sambhaji Bhande


Department of Physics, Dr. Babasaheb Ambedkar Marathwada University, Aurangabad, Maharashtra, India

Professor Rahul Allapure


Department of Botany, Maharashtra Udyagiri Mahavidyalaya Udgir, Swami Ramanand Teerth Marathwada University, Nanded, Maharashtra, India

Sushil R. Mathapati


Department of Chemistry, S.M.P. College, Murum, Dist. Osmanabad, Dr. Babasaheb Ambedkar Marathwada University, Aurangabad, India
Guidelines for Submission
Manuscripts can be submitted until the expiry of the deadline. Submissions must be previously unpublished and may not be under consideration elsewhere.
Papers should be formatted according to the guidelines for authors (see:
http://www.sciencepublishinggroup.com/journal/guideforauthors?journalid=181
). By submitting your manuscripts to the special issue, you are acknowledging that you accept the rules established for publication of manuscripts, including agreement to pay the Article Processing Charges for the manuscripts. Manuscripts should be submitted electronically through the online manuscript submission system at
http://www.sciencepublishinggroup.com/login
. All papers will be peer-reviewed. Accepted papers will be published continuously in the journal and will be listed together on the special issue website.
Published Papers
The special issue currently is open for paper submission. Potential authors are humbly requested to submit an electronic copy of their complete manuscript by
clicking here
.
Introduction
The increased longevity of humans over the past century can be significantly attributed to advances resulting from Biomedical or Experimental research. It includes the Basic, Applied, and Translational research which is conducted to aid and support the development in the field of medicine. Most of the research is pursued by Biologist (Microbiology, Botany, Biotechnology, and Zoology) as well as Chemists (Through Natural product research, Polymer chemistry, synthesized compounds) and Physicists (Nanotechnology). In across all regions of the world, researchers work to gain knowledge on the main principles of how the human body works and to find new ways to cure or treat disease by developing advanced diagnostic tools or new therapeutic strategies.

The main aim of the special issue entitled "Advances in Materials for Biomedical Applications" is to enhance Health Care by giving an opportunity to researchers to explore their experiences and results that portray various approaches and techniques applied. This special issue seeks to publish papers aimed at addressing significant issues related to recent development in materials, techniques for Heath Care, its various implication and problems, contributing towards addition of new concepts, trends and knowledge to science.

In this special issue we will make in efforts to explore the knowledge of Biochemistry, Clinical research, Microbiology, Physiology, Oncology, Surgery, Chemistry, Biophysics advances for treatment of various communicable as well as non-communicable diseases in the community. We encourage research articles, Case reports, and Review articles.

This issue intends to publish papers dealing with all aspects of-- Cellular and Molecular Biology, Medical Genetics, Molecular and Biochemical Techniques, Immunology, Neuroscience, Psychology, Imaging Technologies, Genetic Engineering / Modifications, Electrophysiology techniques, In Silico techniques, Natural Product Research, Nanomedicines, Statistics, Nuclear Medicine, Developmental Biology, Radiotherapy Physics, Renal Technology and Science, Non- Ionizing Radiations, Biomedical Informatics etc.

Both solicited Reviews, Case reports by top experts in the mentioned fields and high original research papers will be encouraged and published.