Improvement of Energy Efficiency in the Conversion of Electrical Energy by Means of Electronic Converters
Submission Deadline:
Dec. 20, 2015
Lead Guest Editor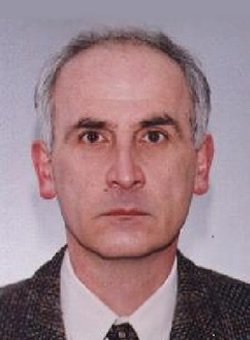 Department of Power Electronics, Faculty of Electronic Engineering and Technologies, Technical University, Sofia, Bulgaria
Guest Editors
Angelina Mihaylova Tomova


Schneider Electric - Regional Application Center ED EMEAS, Bratislava, Slovakia

Hitendra Sarode


Department of Mechanical Engineering, North Maharashtra University, Jalgaon, Maharashtra, India
Guidelines for Submission
Manuscripts can be submitted until the expiry of the deadline. Submissions must be previously unpublished and may not be under consideration elsewhere.
Papers should be formatted according to the guidelines for authors (see:
http://www.sciencepublishinggroup.com/journal/guideforauthors?journalid=165
). By submitting your manuscripts to the special issue, you are acknowledging that you accept the rules established for publication of manuscripts, including agreement to pay the Article Processing Charges for the manuscripts. Manuscripts should be submitted electronically through the online manuscript submission system at
http://www.sciencepublishinggroup.com/login
. All papers will be peer-reviewed. Accepted papers will be published continuously in the journal and will be listed together on the special issue website.
Published Papers
1
Authors: Kostadin Milanov, Mintcho Mintchev, Hristo Antchev
Pages: 19-22
Published Online: Sep. 29, 2015
DOI:
10.11648/j.epes.s.2015040601.14
2
Authors: Zahari Ivanov, Hristo Antchev
Pages: 13-18
Published Online: Sep. 29, 2015
DOI:
10.11648/j.epes.s.2015040601.13
3
Authors: Mihail Antchev, Angelina Tomova-Mitovska
Pages: 8-12
Published Online: Sep. 29, 2015
DOI:
10.11648/j.epes.s.2015040601.12
4
Authors: Mihail Hristov Antchev
Pages: 1-7
Published Online: Sep. 29, 2015
DOI:
10.11648/j.epes.s.2015040601.11
Introduction
The processes of conversion of electrical energy, and its storage and rational use as other types of energy are a question of continuous study. Under the trends of usage of energy as electrical energy the problem to increase energy efficiency is of great importance.

Aims and Scope:

1. AC/DC converters – with near unity power factor, power factor correction, bidirectional
2. DC/DC converters – resonant, bidirectional
3. DC/AC converters – for technology and for renewable energy systems
4. Uninterruptible power supply and systems
5. Converters for Energy Storage Systems
6. Wireless Power Transfer and Power over Ethernet
7. Magnetic, Electrical and Electronic Components for Power Converters
8. Converters for lighting
9. Parallel operation of converters
10. Conversion of other energy to electrical using electronic means
11. Control methods and systems for power converters