Carbon Dioxide Is Not Chief Culprit of Global Warming
Lead Guest Editor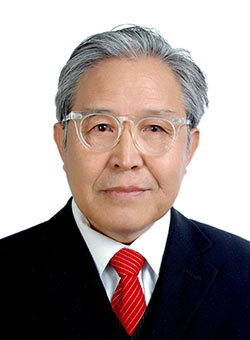 Xinxing Yang
Climate Change Research Center, Chinese Research Academy of Environmental Sciences, Beijing, China
Guest Editors
Gengchen Wang


Chinese Academy of Sciences, Beijing, China

Lixin Ren


Chinese Academy of Sciences, Beijing, China

Hongzhou Li


Chinese Academy of Sciences, Beijing, China

Ning Duan


Chinese Research Academy of Environmental Sciences, Beijing, China

Buda Su


Chinese Research Academy of Environmental Sciences, Beijing, China

Department of Pure and Industrial Chemistry, Nnamdi Azikiwe University, Awka, Anambra state, Nigeria
Introduction
So far, climate on the Earth,from beginning to end,has been changing with making cycle and without stopping,about which the specialists seemly have no objection. However, about the causes of climate change they indeed have divergence, and as for whether carbon dioxide is main cause of the global climate warming or not, their divergence is more large. Some specialists considered that human activities were main causes of modern climate change, and emission of greenhouse gases led to climate warming, among which carbon dioxide was chief culprit of global warming. If not to control emission of carbon dioxide, then the climate on the Earth would be more and more warming, and which would bring ecological cataclysm to the mankind living. However, the other specialists considered that alternation of both cold and warmth, and fluctuation of air temperature were the most basic features of climate change on the earth. The influence of natural factors was main causes resulted in climate change, and influence of human activities on climate change was very tiny. Emission of greenhouse gases was not main cause resulted in climate warming, and also carbon dioxide produced by human activities was not chief culprit of global climate warming. Decrease of emission of carbon dioxide could not stop global warming, and also could not prevented happening of climate cataclysm. On the grand scale decrease of carbon dioxide would work to no avail, and exhaust the people power and drain the treasury, and which would impact on normal development of national economy.
Aims and Scope:
Global
Climate
Warming
Carbon dioxide
Greenhouse gas
Human activity
Guidelines for Submission
Please download the template to format your manuscript.