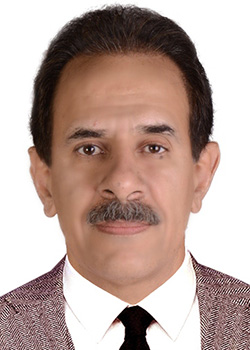 Lead Guest Editor:
Arash Barjasteh
Dam Development and Operation, Khuzestan Water and Power Authority (KWPA), Ahvaz, Khuzestan, Iran
Guest Editors
Amir Pirooz Kolahi –Azar

School of Earth Sciences, Damghan University
Damghan, Semnan, Iran
Behzad Zamani

Division of Geology, University of Tabriz
Tabriz, Eastern Azarbaijan, Iran
Mohammad Ghasemi

Research Institute for Earth Sciences, Geological Survey of Iran
Tehran, Iran
Mahmoud Almasian

Department of Geology, Islamic Azad University Tehran North Branch
Tehran, Iran
Shahryar Solaymani –Azad

Department of Seismoteconics, Geological Survey of Iran
Tehran, Iran
Mohammad Sorbi

Department of Environment and Water Resources, Fars Regional Water Company
Shiraz, Fars, Iran
Ali Yassaghi

Department of Geology, Tarbiat Modares University
Tehran, Iran
Ali Faghih

Department of Earth Sciences, Shiraz University
Shiraz, Fars, Iran
Mahmoud Heyhat

Department of Geology, Birjand University
Tehran, Iran
Introduction
The structural geology has a great deal to contribute to the engineering projects and knowledge of structural geology setting is essential for safe design of these projects. The study of geological, geotechnical and hydrogeological relationships is of prior importance in engineering projects. Such projects should be preceded by extensive and comprehensive reconnaissance with special emphasis on characterizing the nature and origin of the geological structures. These features are important because hydrogeological and engineering geological solutions for the above mentioned projects require detailed analysis of the structural relationships.

Development of detailed structural model for the area of the proposed projects requires gathering and analysis of surface and subsurface structures, including fault and fracture systems, their activities, movement styles and types and position. Especial emphasis is on the evaluation of stress pattern and relationships.

The main aim of this Special Issue is to share the experience and lessons gained from available current and past engineering projects with emphasis on large ones regarding to the role of structural geology investigations and the extent and priority of geological structures in safe design of considered engineering projects.

The scope of the Issue is that the role of geologic structure in engineering projects can help safer and more stable designs.