Submission Deadline:
Dec. 20, 2014
Lead Guest Editor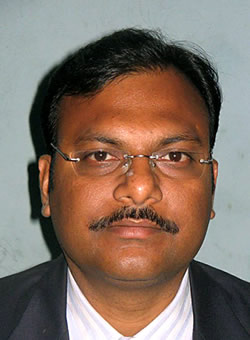 Department of Physiology, Midnapore College (Autonomous), Midnapore, West Bengal, India
Guest Editors
Daniel Berdejo-del-Fresno


S&C Coach for the England National Futsal Team, the Football Association, Manchester, London, UK

MCR Barbu


Faculty of Physical Education and Sport Craiova, University of Craiova, Dolj, Romania

Seyed Mohamad Mehdi Daneshpoor


Orthopaedic Department, Orthopaedic Trauma Center, Mazandaran Universiy of Medical Science, Sari, Iran

University of Rijeka Medical Faculty, Department of Forensic Medicine and Criminalistics, Rijeka, Croatia
Guidelines for Submission
Manuscripts can be submitted until the expiry of the deadline. Submissions must be previously unpublished and may not be under consideration elsewhere.
Papers should be formatted according to the guidelines for authors (see:
http://www.sciencepublishinggroup.com/journal/guideforauthors?journalid=155
). By submitting your manuscripts to the special issue, you are acknowledging that you accept the rules established for publication of manuscripts, including agreement to pay the Article Processing Charges for the manuscripts. Manuscripts should be submitted electronically through the online manuscript submission system at
http://www.sciencepublishinggroup.com/login
. All papers will be peer-reviewed. Accepted papers will be published continuously in the journal and will be listed together on the special issue website.
Published Papers
1
Authors: Surjani Chaterjee, Neepa Banerjee, Satabdi Bhattacharjee, Tanaya Santra, Ayan Chatterjee, Sandipan Chatterjee, Bijan Saha, Shankarashis Mukherjee, Indranil Manna
Pages: 24-30
Published Online: Mar. 5, 2015
DOI:
10.11648/j.ajss.s.2014020601.15
2
Authors: Neepa Banerjee, Sandipan Chatterjee, Surjani Chaterjee, Ayan Chatterjee, Satabdi Bhattacharjee, Tanaya Santra, Bijan Saha, Shankarashis Mukherjee, Indranil Manna
Pages: 19-23
Published Online: Mar. 5, 2015
DOI:
10.11648/j.ajss.s.2014020601.14
3
Authors: Anup Adhikari, Jady Nugent
Pages: 14-18
Published Online: Jan. 27, 2015
DOI:
10.11648/j.ajss.s.2014020601.13
4
Authors: Irineu Loturco, Ronaldo Kobal, Saulo Gil, Bruno Pivetti, Katia Kitamura, Lucas A. Pereira, Cesar Cavinato Cal Abad, Fabio Yuzo Nakamura
Pages: 8-13
Published Online: Dec. 27, 2014
DOI:
10.11648/j.ajss.s.2014020601.12
5
Authors: Michael Keiner, Andre Sander, Klaus Wirth, Hagen Hartmann, Dennis Yaghobi
Pages: 1-7
Published Online: Nov. 22, 2014
DOI:
10.11648/j.ajss.s.2014020601.11
Introduction
Soccer (football) is the world's most popular sport, performed by children and adults, and both genders. A common aspect of this sport is the necessity of teamwork to complement individual skills. Soccer performance depends upon technical/biomechanical, tactical, psychological, and physiological factors. In order to adapt to technical evolution within the game, players have to meet the physical demands required. To achieve the best possible performance, scientific training is required. Soccer involves numerous explosive bursts of activity including kicking, jumping, trapping, tackling, turning, sprinting, changing pace, throwing, catching etc. Thus a high level of physical demand is required for playing soccer. Since soccer players have to cover a big area in the ground during attacks and defenses, the game demands for aerobic fitness as well as anaerobic one. A high number of accelerations and decelerations associated with a large number of changes in direction of play create an additional load to the muscles involved. So, those players who are suited to cope with these demands reach elite levels. The intermittent high intensity pattern of activity during matches requires a high function of both aerobic and anaerobic energy delivery pathways. Moreover, power and strength have great impacts over the game which is required during sprinting and in execution of various skills with the ball. The best teams continue to increase the player's physical capacities to maintain their rank. Science may help improve performance. Efforts to improve soccer performance often focus on technique and tactics at the expense of physical fitness. This special issue of the American Journal of Sports Science calls on authors to submit original research and/or specific reviews that enrich the current understanding of "Science & Soccer".

The topics of this special issue include, but are not limited to:

1. Physical Demands of Soccer
2. Physiological Profile of Soccer
3. Biomechanics of Soccer
4. Application of Psychology in Soccer
5. Nutritional Requirement of Soccer
6. Coaching and Training in Soccer
7. Evaluation of Performance in Soccer
8. Injury, prevention and rehabilitation in Soccer
9. Match analysis in Soccer
10. Soccer Referees
11. Review on FIFA World Cup Soccer 2014