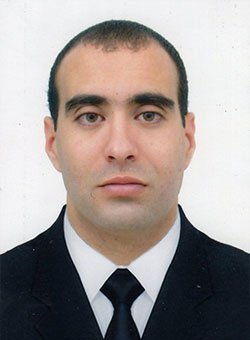 Department of Physics, University of Batna 1, Batna, Algeria
Guest Editors
Yinshun Wang

School of Electrical and Electric Engineering, North China Electric Power University
Beijing, China
Chander Shekhar

Department of Applied Physics, Amity University
Gurgaon, Haryana, India
Harun Kemal Ozturk

Department of Mechanical Engineering, Pamukkale University
Denizli, Ege Bolgesi, Turkey
Francesco Colangelo

Department of Engineering, University of Naples Parthenope
Naples, Italy
Proportional Technologies Incorporated
Houston, Texas, USA
Shivan Abdullah

Department of Engineering, Zakho University
Iraq
Rui Li

Department of Chemical Engineering, Louisiana State University
Baton Rouge, Louisiana, USA
Ersin Orhan

Department of Chemistry, Düzce University
Düzce, Turkey
Dattatraya Bharti

Department of Applied Chemistry, JD College of Engineering and Management, Dbatu University
Nagpur, Maharashtra, India
Harish Mudila

Department of Chemistry, Lovely Professional University
Phagwara, Punjab, India
Claudia Masselli

Department of Industrial Engineering, University of Salerno
Fisciano, Salerno, Italy
Introduction
Photovoltaic Materials are the master keys of the open challenge dominating our world and its future. Energy and Materials science is taken in the broadest possible sense and encompasses physics, chemistry, Optoelectronics, materials fabrication, synthesis and characterizations for all types of materials.

Aims and scope:
1. Semiconductor materials.
2. Oxide Semiconductors for Solar Energy Conversion.
3. Properties of materials.
4. Nanostructured Materials for Solar Energy.
5. Photovoltaic and Solar Cells.
6. Materials engineering and environmental science.