Submission Deadline:
Nov. 30, 2015
Lead Guest Editor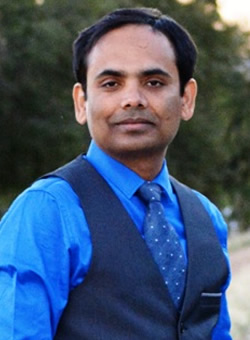 School of Computing and Mathematics, Charles Sturt University, Wagga Wagga, New South Wales, Australia
Guest Editors
Politehnik Kesehatan Kemenkes RI Aceh, Banda Aceh, Aceh, Indonesia

Berihun Megabiaw Zeleke


Institute of Public Health, College of Medicine and Health Sciences, University of Gondar, Melbourne, Australia

Department of Medicine, Johns Hopkins University, Baltimore, Maryland, USA

Regional Medical Research Centre for Tribals, Indian Council of Medical Research (ICMR), Jabalpur, Madhya Pradesh, India

Ioannis Nikitidis


General Hospital of Kastoria, Kastoria, Greece

Moumita Mukherjee


Department of Economics and Management, Indian Institutes of Management (IIMs), Kolkata, India

Adnan Bajraktarevic


Pediatrics Department, Public Health Institution of Canton Sarajevo, Sarajevo, Canton Sarajevo, Bosnia and Herzegovina
Guidelines for Submission
Manuscripts can be submitted until the expiry of the deadline. Submissions must be previously unpublished and may not be under consideration elsewhere.
Papers should be formatted according to the guidelines for authors (see:
http://www.sciencepublishinggroup.com/journal/guideforauthors?journalid=251
). By submitting your manuscripts to the special issue, you are acknowledging that you accept the rules established for publication of manuscripts, including agreement to pay the Article Processing Charges for the manuscripts. Manuscripts should be submitted electronically through the online manuscript submission system at
http://www.sciencepublishinggroup.com/login
. All papers will be peer-reviewed. Accepted papers will be published continuously in the journal and will be listed together on the special issue website.
Published Papers
1
Authors: Najmul Hasan, Mahfuz Ashraf, Azizur Rahman
Pages: 28-37
Published Online: Oct. 29, 2015
DOI:
10.11648/j.sjph.s.2016040101.15
2
Authors: Azizur Rahman
Pages: 16-27
Published Online: Oct. 28, 2015
DOI:
10.11648/j.sjph.s.2016040101.14
3
Authors: Azizur Rahman, Md. Abdul Hakim
Pages: 10-15
Published Online: Oct. 28, 2015
DOI:
10.11648/j.sjph.s.2016040101.13
4
Authors: Md. Abdul Hakim, Azizur Rahman
Pages: 6-9
Published Online: Oct. 28, 2015
DOI:
10.11648/j.sjph.s.2016040101.12
5
Authors: Md. Abdul Hakim, Md. Jalal Talukder
Pages: 1-5
Published Online: Oct. 28, 2015
DOI:
10.11648/j.sjph.s.2016040101.11
Introduction
Early nutrition and health, social and demographic factors and welfare distributions have potential significant impact on childhood health and cognitive development. Malnutrition in childhood affects the future productivity of a society and it is an associated cause in about half of all deaths occurring among children in developing countries with severe malnutrition associated with 1 to 2 million preventable child deaths each year. Even children with moderate malnutrition had an increased risk of dying. According to the UNICEF, recent global estimates indicate that nearly 60 million children have a moderate form of malnutrition, and 13 million have a severe form of malnutrition. Thus, comprehensive research childhood malnutrition in developing countries would be an important international interest. Child nutritional status assessment not only serves as a means for evaluating the health condition and survival of children but also provides indirect measurements of a range of significant indicators in public health, socioeconomic developments and the quality of life of a population. It is necessary to highlight the widespread childhood malnutrition issues, risk factors and policy implications at national, regional and international levels since developed worlds are assisting on such issues through various aid programs. The purpose of this special issue is to explore research on childhood malnutrition in developing countries which covers all themes including level and trend of the prevalence of malnutrition, significant determinants, community and spatial factors, health education and social awareness, maternal health and nutrition, health and feeding practices, and welfare distributions and health policies etc to exchange and share new knowledge and policy ideas for dealing with malnutrition in public health at a multidisciplinary and international arenas.

Aims and Scope:
Acute and chronic malnutrition
Under-nutrition
Social and economic determinants for malnutrition
Community and spatial determinants of malnutrition
Demographic risk factors for malnutrition
Malnutrition and physical and cognitive developments
Maternal risk factors for childhood malnutrition
Feeding practices and health related behaviours
Health education and social awareness
Malnutrition and school reediness or school performances
Health and economic disparities
Public health policy and health care policy issues
NGO's programmes on malnutrition
Comparative studies on malnutrition
Methods and tools for sophisticated health data analysis