Submission Deadline:
Dec. 20, 2014
Lead Guest Editor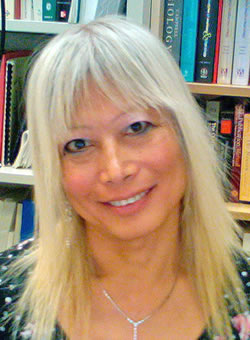 Professor Nicoladie Tam
Department of Biological Sciences, University of North Texas, Denton, Texas, USA
Guest Editor
Guest Editors play a significant role in a special issue. They maintain the quality of published research and enhance the special issue's impact. If you would like to be a Guest Editor or recommend a colleague as a Guest Editor of this special issue, please
Click here
to fulfill the Guest Editor application.
Guidelines for Submission
Manuscripts can be submitted until the expiry of the deadline. Submissions must be previously unpublished and may not be under consideration elsewhere.
Papers should be formatted according to the guidelines for authors (see:
http://www.sciencepublishinggroup.com/journal/guideforauthors?journalid=201
). By submitting your manuscripts to the special issue, you are acknowledging that you accept the rules established for publication of manuscripts, including agreement to pay the Article Processing Charges for the manuscripts. Manuscripts should be submitted electronically through the online manuscript submission system at
http://www.sciencepublishinggroup.com/login
. All papers will be peer-reviewed. Accepted papers will be published continuously in the journal and will be listed together on the special issue website.
Published Papers
1
Authors: Nicoladie D. Tam
Pages: 16-23
Published Online: Mar. 7, 2015
DOI:
10.11648/j.pbs.s.2014030601.13
2
Authors: Nicoladie D. Tam
Pages: 8-15
Published Online: Mar. 7, 2015
DOI:
10.11648/j.pbs.s.2014030601.12
3
Authors: Tri Dani Widyastuti, Happy Ratna Santosa, Ispurwono Soemarno
Pages: 24-28
Published Online: Jan. 7, 2015
DOI:
10.11648/j.pbs.s.2014030601.14
4
Authors: Nicoladie D. Tam, Krista M. Smith
Pages: 1-7
Published Online: Dec. 31, 2014
DOI:
10.11648/j.pbs.s.2014030601.11
Introduction
Behavioral Neuroscience studies that integrate behavioral and neuroscience techniques as commonly found in fields such as Behavioral Neuroscience, Psychoneuroimmunology, Health Psychology, Behavioral Endocrinology, Developmental Biopsychology, Psychopharmacology, and Neuropsychology. Studies employing brain-imaging techniques in normal and pathological human populations are encouraged, as are studies using non-traditional species (including invertebrates) and employing comparative analyses.In addition to behavior, it is expected that some aspect of nervous system function will be manipulated or observed, ranging across molecular, cellular, neuroanatomical, neuroendocrinological, neuropharmacological, and neurophysiological levels of analysis. Behavioral studies are welcome so long as their implications for our understanding of the nervous system are clearly described in the paper.This journal seek empirical papers reporting novel results that provide insight into the mechanisms by which nervous systems produce and are affected by behavior. Experimental subjects may include human and non-human animals and may address any phase of the lifespan, from early development to senescence.