Submission Deadline:
Mar. 15, 2015
Lead Guest Editor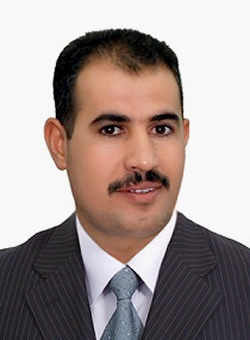 Electrical Engineering Department, University of Anbar, Anbar, Iraq
Guest Editors
Nevzat Onur


Mechanical Engineering, Çankaya University, Ankara, Turkey

Eman Ali


Faculty of Chemical & Natural Resources Engineering, University of Malaysia, Pahang (UMP), Kuantan, Pahang, Malaysia

Mohammed Zeki Al-Faiz


College of Information Engineering,Al-Nahrain University, Baghdad, Iraq

Mojgan Hojabri


Electrical and Electronics Engineering, Universiti Malaysia Pahang, Pahang, Malaysia

Vineet Veer Tyagi


Department of Physics, Manav Rachna College of Engineering, Faridabad, Haryana, India

Salih Mohammed Salih


Electrical (Communication) Engineering, Renewable Energy Research Centre (RERC), University of Anbar, Anbar, Iraq
Guidelines for Submission
Manuscripts can be submitted until the expiry of the deadline. Submissions must be previously unpublished and may not be under consideration elsewhere.
Papers should be formatted according to the guidelines for authors (see:
http://www.sciencepublishinggroup.com/journal/guideforauthors?journalid=169
). By submitting your manuscripts to the special issue, you are acknowledging that you accept the rules established for publication of manuscripts, including agreement to pay the Article Processing Charges for the manuscripts. Manuscripts should be submitted electronically through the online manuscript submission system at
http://www.sciencepublishinggroup.com/login
. All papers will be peer-reviewed. Accepted papers will be published continuously in the journal and will be listed together on the special issue website.
Published Papers
1
Authors: Abdulkader Ismail A. Al-Hadithi, Khalil Ibrahim Aziz, Mohammed Tarrad Nawar Al-Dulaimi
Pages: 34-50
Published Online: Jan. 14, 2015
DOI:
10.11648/j.ijrse.s.2015040301.16
2
Authors: Jasim Abdulateef
Pages: 29-33
Published Online: Dec. 19, 2014
DOI:
10.11648/j.ijrse.s.2015040301.15
3
Authors: Hashim A. Hussain, Qusay Jawad, Khalid F. Sultan
Pages: 19-28
Published Online: Nov. 24, 2014
DOI:
10.11648/j.ijrse.s.2015040301.14
4
Authors: Yousif I. Al-Mashhadany, Hussain A. Attia
Pages: 14-18
Published Online: Nov. 12, 2014
DOI:
10.11648/j.ijrse.s.2015040301.13
5
Authors: Salih Mohammed Salih, Osama Ibrahim Abd, Kaleid Waleed Abid
Pages: 8-13
Published Online: Nov. 11, 2014
DOI:
10.11648/j.ijrse.s.2015040301.12
6
Authors: Yousif Ismail Al Mashhadany
Pages: 1-7
Published Online: Oct. 25, 2014
DOI:
10.11648/j.ijrse.s.2015040301.11
Introduction
The renewable energy technologies one of the most sciences interesting with human life in all environments, was a flash point to organize this session. The aim of this Special Issue is to bring together the researchers, from all over the world, who is working in engineering fields to present their contributions. All the contributions that discuss the novel structure of solar cell manufacturing, Inverter, battery storage, control system and other applications to presents many engineering facilities to the users.

The topics, but not limited to:

1) Photovoltaic Technology
2) Electricity from Solar Energy
3) Inverter design and performance analysis
4) Intelligent control system for solar system
5) Wireless communication based solar energy
6) Solar Pumps, Renewable Energy Storage
7) Energy Efficiency
8) Smart Grid
9) Renewable Heating and Cooling
10) Renewable Energy Projects Financing
11) Mechanical engineering solution