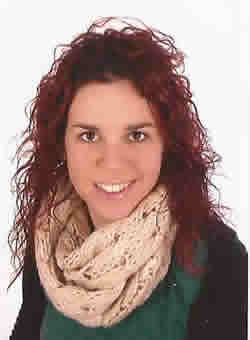 Pilar Sanz-Cervera
Department of Teaching and Scholastic Organization, University of Valencia, Valencia, Spain
Pilar Sanz-Cervera
Educations
From September 2007 to July 2010, Bachelor Degree in Early Childhood Education , Spain
From September 2010 to July 2012, Bachelor Degree in Educatioal Psychology , Spain and Scotland
From September 2013 to July 2014, Masters Degree in Secondary Education Teaching , Spain
From September 2013 to July 2014, Masters Degree in Cognitive Neuroscience and Special Educational Needs , Spain
From October 2014 to Present, Doctorate , Spain
Work Experiences
From September 2013 to Present, Research Fellowship for Postgraduate Students , University of Valencia
Projects
From 2014 to Present, Analysis of the neuropsychological profile and the familiar impact of students with ASD. , To research deeply some of the the ASD symptomatology in order to develop new interventions.
Speciality
Developmental disorders (ADHD and ASD).
Learning disabilities (dyslexia, dyscalculia and dysgraphia).
Phychological interventions to improve children's lifestyles.