The importance of short-term memory in interpreting has been clarified by many scholars while ignoring the role of long-term memory. The application of cognitive psychology in interpretation practice broadens interpreting research.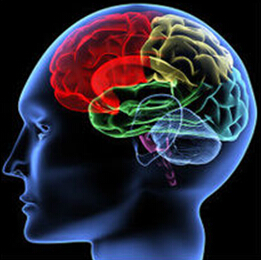 In a recent paper by author Yingmin Guo, the findings of cognitive psychology was applied to interpretation studies, she proposed the strategies to improve the interpreter's long-term memory in English-Chinese interpreting. Since the core focus of cognitive psychology is on how people acquire, process and store information, and interpreting is a kind of communication and information processing, so its process also covers the scope of cognitive psychology such as memory and attention. In the paper, the author adopted Daniel Gile's famous "effort model" and Kahneman's "energy assignment pattern" to explain "attention" in cognitive concept.
From the cognitive psychological perspective, memory is often divided into sensory, short-term and long-term memory in accordance with the duration. The author further analyzed the correlations of these three kinds of memories. Based on this, the functions and role of long-term memory in interpreting was clarified in particular.
On the above analysis, some strategies such as frequent activation of knowledge, fabricate chunk accumulation, the use of mnemonics systems of chunking, schema construction and cognitive ability cultivation are proposed to improve long-term memory. All of these strategies can improve the transient accumulation of memory effect, expand short-term memory span and enrich the contents of long-term memory so that the memory improvement will lay a solid foundation for interpretation practice.
Cognitive psychological research on memory provided a strong theoretical basis for interpretation teaching and practice. As the studies on long-term memory in interpreting have attracted less attention and the author thinks the study from cognitive perspective is bound to broaden interpreting research.
Author:
Yingmin Guo, College of Foreign Languages, Xi'an Shiyou University, Xi'an, China
A paper about the study appeared recently in International Journal of Language and Linguistics.
Paper Link:
http://article.sciencepublishinggroup.com/html/10.11648.j.ijll.20160403.13.html