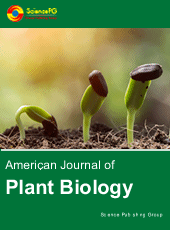 American Journal of Plant Biology
American Journal of Plant Biology (AJPB) is an open access, online international journal. This journal covers a full range of biochemistry, cellular biology, development, ecology, genetics, molecular biology, physiology, and systematics of plants. All original research papers, case reports, topical reviews and meeting reports relate to plant biology are encouraged to publish in this journal.
Abstracting and Indexing
Journal Article Workflow
Be familiar with the process of article publishing, then you can know exactly where your article is in the whole publication process, such as Article Reviewed, Article Accepted and Article Published. Check your article status here.