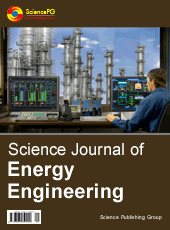 Science Journal of Energy Engineering
Science Journal of Energy Engineering (SJEE) , a peer-reviewed open access journal published bimonthly in English-language, provides an international forum for publishing original research papers, with emphasis on dealing with energy efficiency, energy services, facility management, plant engineering, environmental compliance and alternative energy technologies. The coverage of the journal combines selective subjects from the fields Chemical, Mechanical and Electrical Engineering. It is an interdisciplinary program which has relativity with electrical, mechanical and chemical engineering. Contributions that are fundamental to the development of energy engineering and its applications are accepted. Generally, review articles on some topic of special current interest will be published.
Abstracting and Indexing
Journal Article Workflow
Be familiar with the process of article publishing, then you can know exactly where your article is in the whole publication process, such as Article Reviewed, Article Accepted and Article Published. Check your article status here.