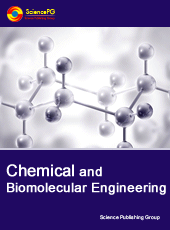 Chemical and Biomolecular Engineering
Chemical and Biomolecular Engineering (CBE) is a peer-reviewed and open access journal that provides an international forum for researchers, scholars and practitioners of chemical and biomolecular engineering to share experiences and communicate ideas. The journal draws from disciplines as diverse as biology, physics, and engineering, with development of chemical products and processes as the unifying theme. Articles submitted may discuss fundamental or applied issues, and should offer clear evidence of novelty and significance.
Abstracting and Indexing
Journal Article Workflow
Be familiar with the process of article publishing, then you can know exactly where your article is in the whole publication process, such as Article Reviewed, Article Accepted and Article Published. Check your article status here.