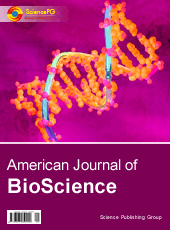 American Journal of BioScience
American Journal of BioScience (AJBIO) provides a forum for the publication of scientific research and review articles. The journal publishes original full-length research papers in all areas related to biochemistry, molecular biology, cell biology, biotechnology after peer review. Current coverage of new methods, important applications, and new interpretations and treatments of existing data, as well as conventional studies in molecular and cellular biology can also be founded in the journal.
Abstracting and Indexing
Journal Article Workflow
Be familiar with the process of article publishing, then you can know exactly where your article is in the whole publication process, such as Article Reviewed, Article Accepted and Article Published. Check your article status here.