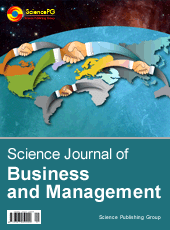 Science Journal of Business and Management
Science Journal of Business and Management (SJBM) provides a forum for sharing timely and up-to-date publication of scientific research and review articles. The journal publishes original full-length research papers in all areas related to corporate governance, human resource management, strategic management, entrepreneurship, marketing, e-business, services, information technology management, production & operations management, financial management, decision analysis, management research methods and managerial economics, etc. SJBM aims to enhance the dissemination of knowledge across the business and management community.
Abstracting and Indexing
Journal Article Workflow
Be familiar with the process of article publishing, then you can know exactly where your article is in the whole publication process, such as Article Reviewed, Article Accepted and Article Published. Check your article status here.