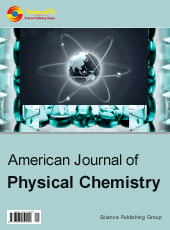 American Journal of Physical Chemistry
American Journal of Physical Chemistry (AJPC) publishes review articles describing frontier research areas in physical chemistry. Internationally renowned scientists describe their own research in the wider context of the field. The articles are of interest not only to specialists but also to those wishing to read general and authoritative accounts of recent developments in physical chemistry, chemical physics and theoretical chemistry. The journal appeals to research workers, lecturers and research students alike. All research articles in AJPC will undergone rigorous peer review, based on initial editor screening and anonymized refereeing by an expert reviewer.
Abstracting and Indexing
Journal Article Workflow
Be familiar with the process of article publishing, then you can know exactly where your article is in the whole publication process, such as Article Reviewed, Article Accepted and Article Published. Check your article status here.