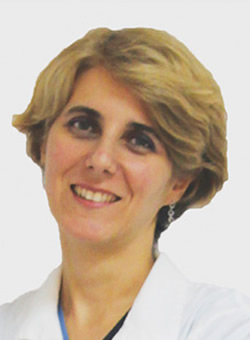 Didem Öner Özdaş
Department of Pediatric Dentistry, Dentistry Faculty, Istanbul Aydin University, Istanbul, Turkey
Didem Öner Özdaş
Educations
From 09/2003 to 06/2009, Doctorate , Turkey
Work Experiences
From 12/2012 to 12/2015, Head of department , İstanbul Aydin University
Speciality
Pediatric dentistry
Book
Pediatri Akıl Notları, Güneş Tıp Kitabevleri, ISBN:978-975-277-496-4, Chapter Name:Diş Hastalıkları, Chapter Authors: Didem Öner Özdaş, Şerife Özalp
Journal Articles
Metastatic mandibular neuroblastoma; a rare cause of tooth mobility. J Clin Ped Dent 2011;36(3),203-6. Kurklu E, Emiroglu H, Kebudi R, Oner Ozdas D, Inci Ayan, Bulent Gorgun et al.
Casein Phosphopeptide- Amorphous Calcium Phosphate (CPP-ACP)May Be An Alternative Prevention Theraphy in Children with Cerebral Palsy. Oral health and Preventive Dent.2015;13(5),441-8 Özdaş DÖ, Tuna EB, Yılmaz EY, Aytepe Z.
Is amelogenesis imperfect a signal of systemic disorders? A brief review of literature. Journal of International Dental and Medical Research. 2012;5(1):49-54. Aren G, Oner Ozdas D, Erismis Zorlu S
Root healing with MTA after horizontal fracture European Archives Paediatric Dentistry. 2009;10(2):110-3. Pinar Erdem A, Oner Ozdas D, Dincol E, Sepet E, Aren G.