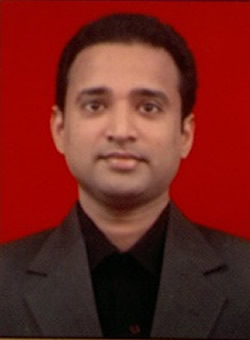 Abilash .
Digital Electronics & Fiber Optics Engineering Department, Birla Technical Training Institute, Pilani, Rajasthan, India
Abilash .
Educations
, Mtech , india
Work Experiences
, lecturer , btti
Projects
, speed time distance recorder , Medha servo drives
Speciality
vlsi
sound engineering
digital systems
Book
digital electronics, oxford enterprise, abilash
Journal Articles
Direct Patterning of 3D structures by Nanoimprint Lithography, International Journal for Nanoscience and Nanotechnology.
Conversion of Polymer to Graphene, International journal for Advances in Polymer Science and Technology.
Simulation using LT spice on RC Low pass filter, International journal for Advanced Engineering and Applied Sciences.
Conference Papers
• National conference on Recent Advancements in Communication Systems & Image Processing (RACSIP) organized by IETE.
Honors and Awards
• Parts House Dubai for Zigbee wireless sun in house lighting solutions under project Al Zabeel.
Invited Talks
abilash, LT Spice operation and simulation, india