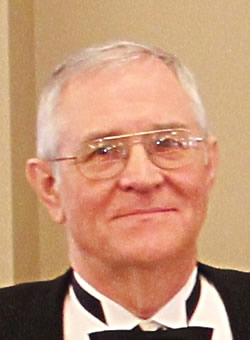 George Nerubenko
National University of Shipbuilding, Mykolaiv, Ukraine
George Nerubenko
Educations
, Doctor of Sciences , Ukraine
Work Experiences
From 01/1971 to 10/1999, Professor, Head of the Department , National University of Shipbuilding, Ukraine
Projects
From 03/1987 to 12/1992, Underwater Emergency – Rescuer Systems in Petroleum Industry , R&D
Speciality
Engineering
Book
The underwater transportation of petroleum products to far north Arctic regions.Moscow, CNIITEN, 1993.
The exploitation of marine deck mechanisms. HANDBOOK.Moscow, Transport, 1991.
Honors and Awards
Gold Diploma: Brussels Eureka. World Exhibition of Innovation, Research and New Technologies. Brussels, Nov. 1997. Process of safe transport of the petroleum products and Device for its implementation.